I'm dipping into some slightly older experiences, but I haven't shared it with you yet. Whatever your Halloween thoughts are, I wanted to share with you our costumes this year. I love dressing up in costumes and I love candy (although, truth be told, I don't eat nearly as much as I did growing up...not even close). I would love to be part of those mystery murder parties more often. I did one about 10 years ago.
The kids are always cute. Karston went as a big cup of Coke with his buddy Ryan, who was a hot dog.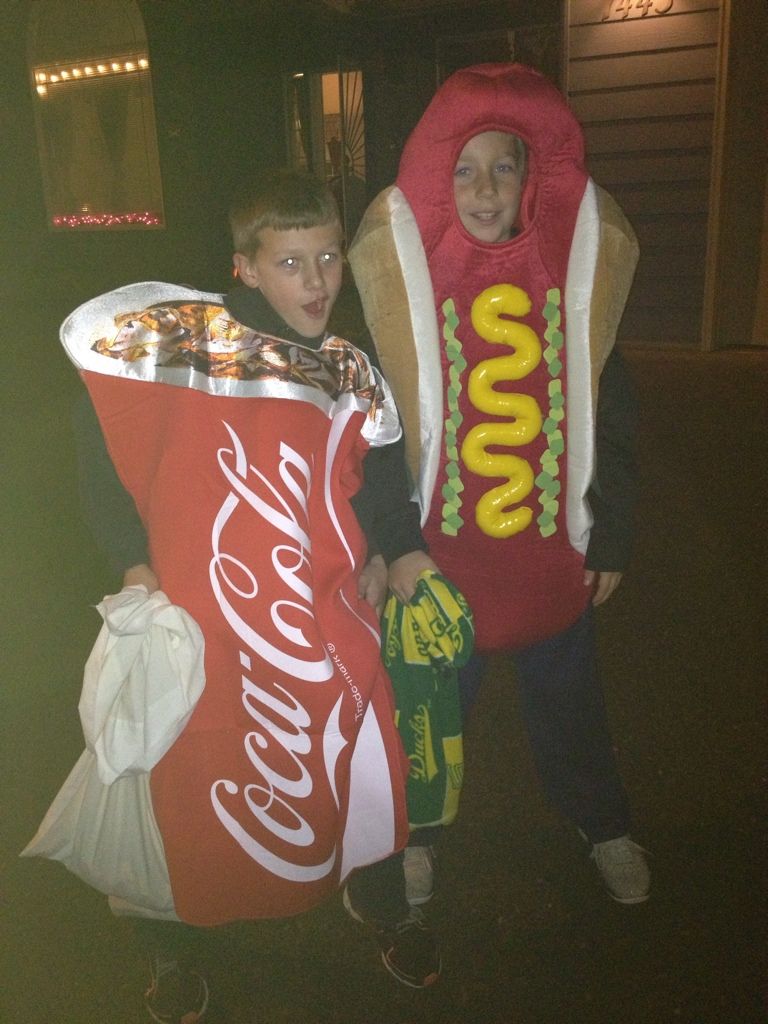 Nyah was an angel (of course) and Haak was an Oregon Duck football player! Nyah figured that she should go into everyone's home that she knocked on their door. She was so cute! It also helped the take home pile!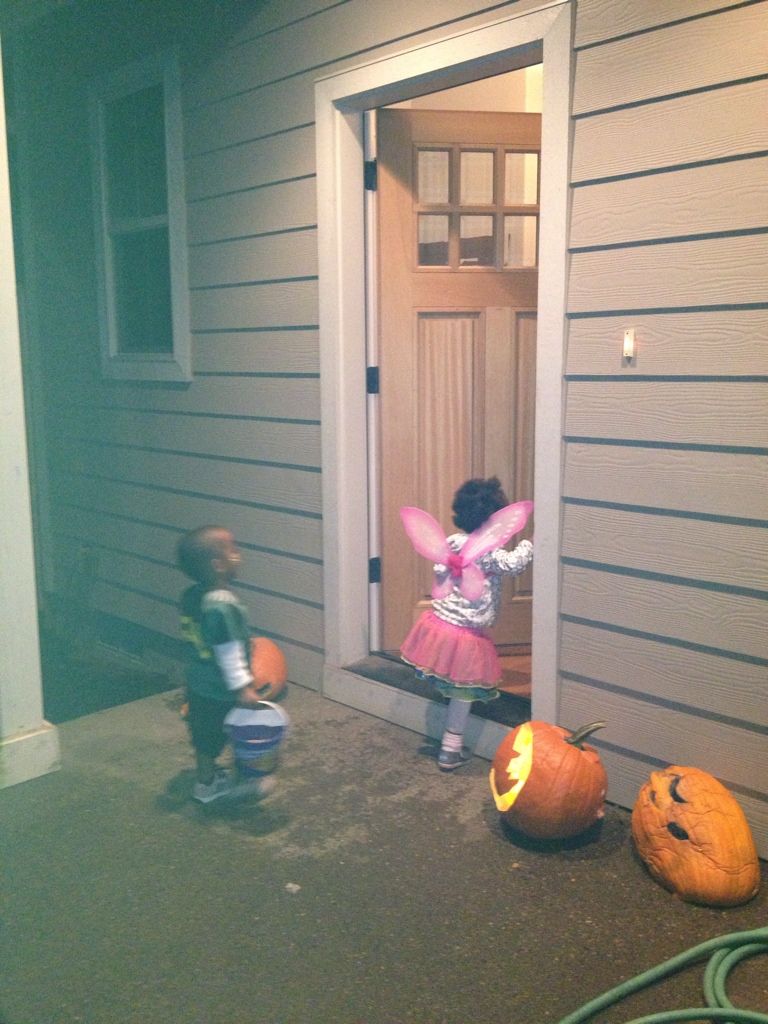 Me? Well, I went as some dude. No specific person, but I had a mullet and full upper body tattoos.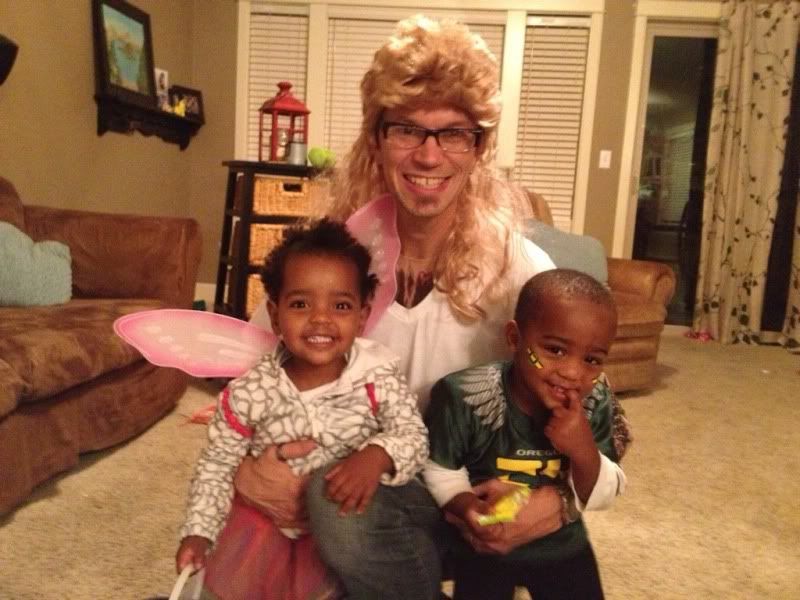 It was a fun night and it reminded me of my senior year of high school. I went out with several friends and that night, right before I went to bed, I opened a bag of M&Ms. It was the 50th anniversary of Mickey Mouse and they were doing a promotion. Inside my bag it said, "First place: Bicycle." I thought it would be some goofy, Mickey Mouse kids bike. As it turned out, it was a really cool 12 speed mountain bike. I loved that bike until a friend in college borrowed it and left it out and it got stolen. The first part of that memory is fun.
All in all it was a fun night with my kids. (Kynzi went out with her friends and was not available for a photo shoot. Sigh. They are growing up!)