Today I took a trip to Seaside with some friends. In the non-winter months this is a happening tourist spot. Many people come here for spring break and it is the finish line for the Hood to Coast relay race. We decided to go out for a bite to eat and I needed to stop in the candy store to do some shopping for my mom. We ate at a great place called Dundees. They cut their own chicken tenders there and they are sooo delicious!
After we went next door to an ice cream place and they have a particularly interesting section on their menu. They fry a whole bunch of different things. Because there were 5 of us we decided to get the party platter. While that order was in we went next door to the candy shop. My mom wanted European black licorice and they sell it at this store. Of course, I loaded up too because it is soooo stinkin' good. No, it's not like twizzlers or red vines or even Australian licorice.
I got my stash and everyone else got their salt water taffy and other fun candy and we headed back over to indulge in our fried "food" order. We sat down to a plate with fried pop-tart, fried HoHo, fried Twinkie, fried Oreo, fried cinnamon roll, fried cookie dough and fried Snickers bar. Least favorite? Fried Oreo. Favorite? It was a tie between cinnamon roll, cookie dough and Twinkie. Snickers pulled a very close second. Naturally we all paid for this bodily transgression later, but it was worth it for one time. It's not something I recommend you choose as a meal everyday.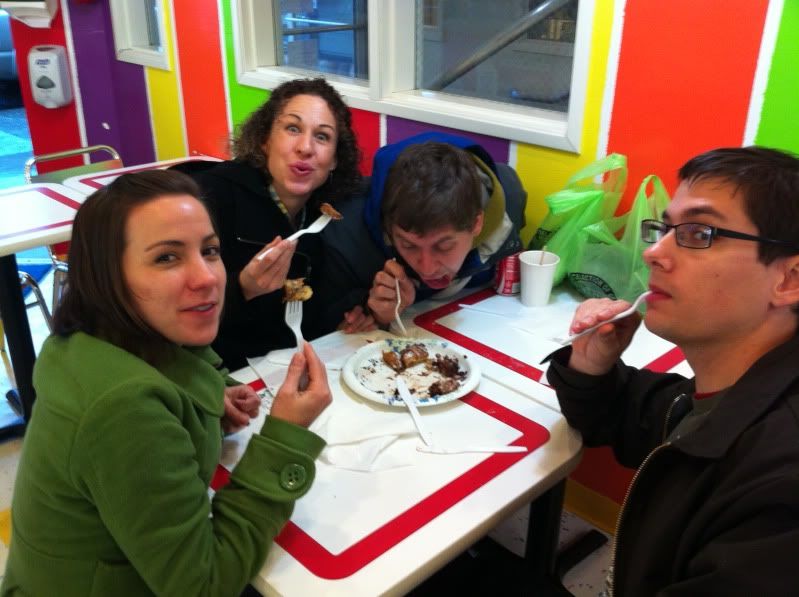 What's the strangest thing you have ever had that was fried?