For the last several years we have been doing another tradition. This one is a collaboration. Along with our friends the Condellos and Unwins and Prinzs we do what we call the Shepherds and Angels party. All of the kids dress up as shepherds or angels...or animals and we have a birthday party for Jesus.
Brian usually sits down and reads the story of the birth of Jesus from Luke 2 (yes, the same passage that I referenced in my last post) and the kids act out the story. There is plenty of comedy in this version of the story as the kids are just plain funny. This year Karston decided he would be a sheep. He took one of the babies' blankets and sheep pillows and wrapped it around himself. It was perfect. His buddy Noah was a donkey and that made me laugh.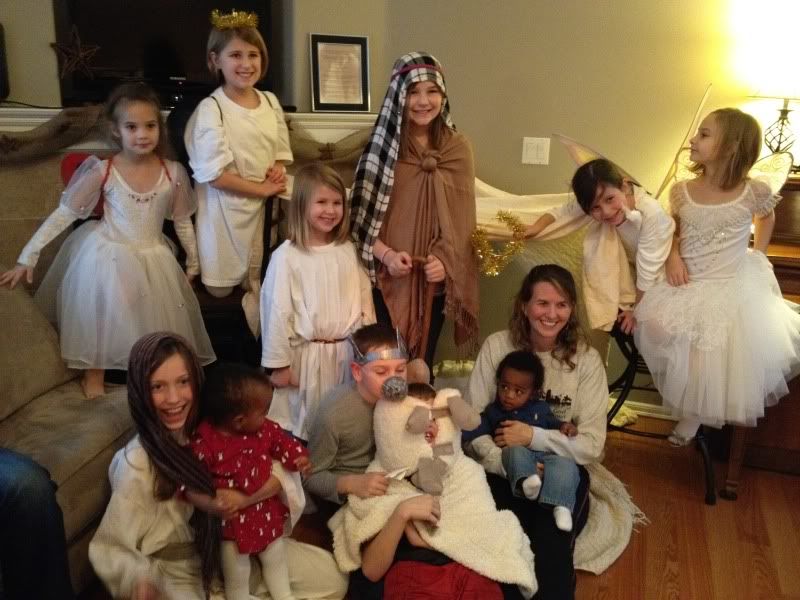 Jennifer Gates (aka Jenga) played the part of Mary and Haakon played the part of baby Jesus. He was perfect for the role! He just laid there and soaked it all in. To let you in on the inside I am included the video from this years performance. Enjoy.
After the performance is over we all sing Happy Birthday to Jesus and enjoy some birthday cupcakes. It is quite the celebration. Craig usually brings his guitar and we sing all sorts of Christmas carols and 80s rock tunes like Every Rose has its Thorn.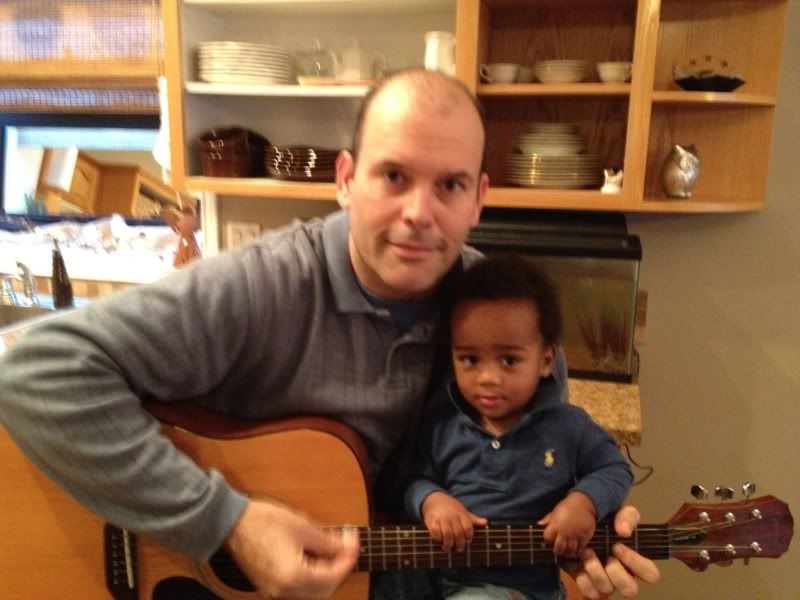 Haakon LOVES the guitar...doesn't matter if its me or Craig playing.
I love that we have these kinds of traditions. I want my kids to know the story of Jesus. I want them to be familiar with it. It's the single most historic and life altering story ever!