The other night I was taking Kynzi to a friends house for an overnighter birthday party. On our way we drove past Riverfront Park and there were a ton of people there, lights and a TV camera crew. I had no idea what was going on. After I dropped off Kynzi I decided to drive back past the park. There was still a pretty big crowd. If you know me, I can't not pull in and see what's going on.
After driving around looking for a parking spot a police officer on a bike told me I could park right up front! Sweet! I carried Haak and Nyah out to see the lighting of the Christmas tree! It was pretty cold outside, but holding my two babies kept us all warm. We stood around for a while. A lady came up to me and said, "Sir. You have the most beautiful babies in the world! You are so blessed." (smile...I know!)
Suddenly a fire truck came with lights blazing. Then they hoisted Santa Claus up on the ladder. Very cool. They raised him to the top of the tree where he placed a dove. Then we had a 10 second countdown and they lit the tree.
Cheers all around. Santa came down and handed out candy canes. We squeezed our way to him and then ran into some old friends who just moved back from 5 years in San Diego.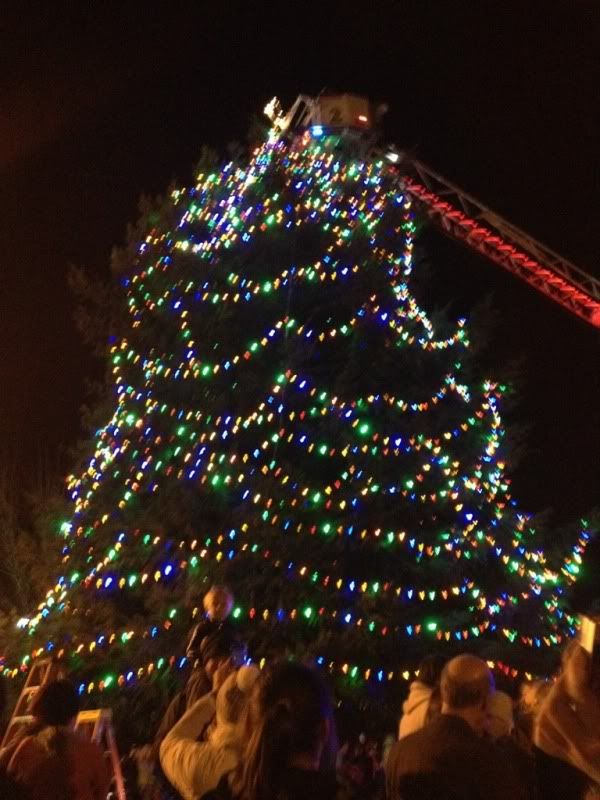 They told me they would never get near Santa at a lighting of the Christmas tree in San Diego. It's part of what they love about Oregon. After chatting for a while I saw that Santa was still around and no one was around him anymore. So we took a quick pic with him. Nyah was OK with, Haak was not impressed. Haha. It was cool.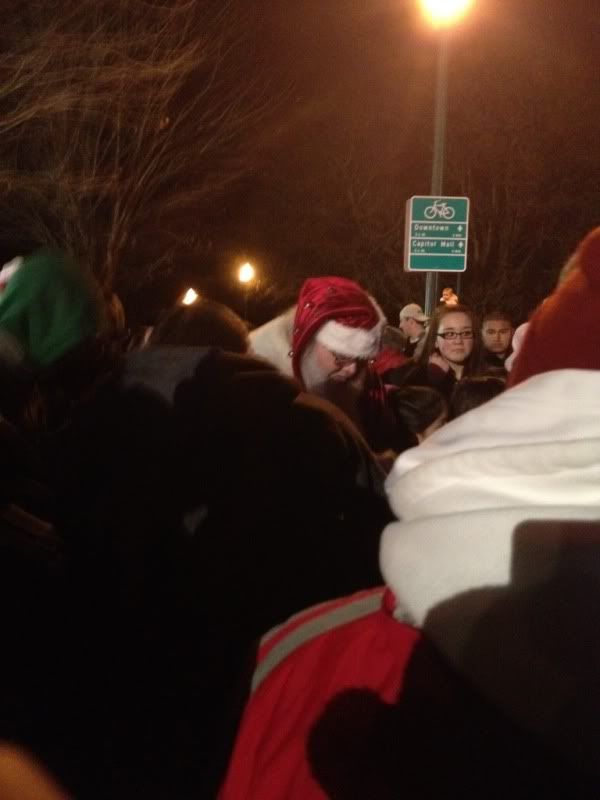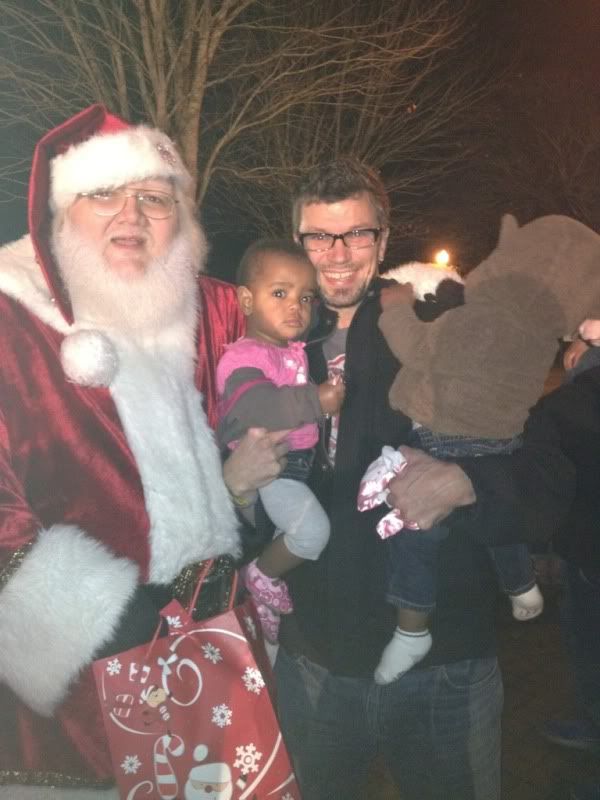 I love being able to take little moments like that, especially when they are totally unplanned. I often live life with little margin and I love when I have plenty of margin. This night I was in no rush to get anywhere. I prefer to be in that kind of place. It's good. It's good for me. If I am having to run from one thing to another and not have room to breath I know I lose out along the way. I don't want to do that. I want to breath, even though I love the hustle and bustle.
So, because I am in a season of margin I got to do something fun, cool and spontaneous with my babies!
Have you been to a Christmas tree lighting in your town?
Have you done something spontaneous recently?