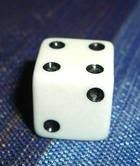 Today we have been officially on the waiting list to adopt our babies for FOUR months! What a crazy ride this has been. They say the average wait is 4-6 months. That's AVERAGE. It could be sooner, it could be later. If our adoption goes the way we are seeing others right now it looks like it will be more on the later side of things. If our adoption goes the way almost everything else in our process has gone we will be more on the sooner side. Who knows? God does and that is what we are holding on to.
A couple of really exciting things...
1) Last weekend we hosted an intro class to adoptions with Dove International Adoptions at our church's new building. It was awesome! Josh & Bex and Jeanne-Ann & I got to open it up by sharing our stories. I know that we got to be an encouragement to these other couples who were there. If you missed out on it and want to get in a FREE class, please let me know. We plan to host another class in the future.
2) We attended out first Adoption Support group last Tuesday. This group is made up of 4 couples from our church who are adopting from Ethiopia and Rawanda. We got to share where we were at in the process and encourage each other. This process can be very difficult at times and it is amazing to share this process and walk through it with others who are walking the same journey. We laughed, we cried, we shared. It was awesome! Are you in the adoption process? Can I highly recommend finding some other people to connect with? Share openly and pray for each other.
3) I made it to the semi-finals in the
video competition
I am in. There are 4 videos left in this competition and it's head-to-head. Voting opens up tomorrow morning at 8AM. I would greatly appreciate your vote. The winner gets $500 and all of it would go to our adoption. Another $500 would also go to our local high school. Pretty cool, huh?
What are you waiting for these days?