A few weeks ago my friend Derrick texted me and asked me what I was doing the week of April 3. I said nothing, outside of being a stay-at-home dad. My life is pretty free these days.
He asked me if I wanted to go to Houghton with him. I told them I would love to but $400-$500 is not something that I just had laying around these days or ever. He told me he would fly me out there and wanted me to open up for his standup comedy show. I replied to him that being funny when we hang out and doing standup was totally different and he should know that. He agreed but still thought I could do something to warm up the crowd. I have spoken to audiences all over the world and I usually made them laugh. But never in a standup routine type of deal.
I decided I would do something I have done many many times over the last 15 years. Improv! I started doing improv with a group at our church at a church function. After that one time we were asked to perform at several different events. Each time we would do an event someone else would ask if we could come to do their event. It became regular thing for us to do.
We got really good at it and actually got a gig every Friday night at a restaurant. If I am totally honest, I would tell you that I have said many times that if the guys at Whose Line is it Anyway would have given me one shot I think they would let me be on their show. I love improv so much! Wayne Brady was always my hero when it comes improb. Particularly his ability to come up with songs on the spot. I love doing that.
As Derrick, Shoe and I sat in our old campus center that look very similar and very different at the same time, we planned the evening together. We walked through a few of the things that Derrick would be doing that night and then we talked through the different improv games I was planning. Landed on a game called freeze, and mannequins.
Freeze was the first improv game I ever did in my life and it was at my first week of college at a freshman orientation meeting. I thought it would be apropos doing that evening. Then in mannequins I had Shoe up with me and two students, who were the ones who moved us into position every time we were going to do something in the game.
The last thing I did was ask for five words, grabbed a guitar and created a song on the spot using all five of those words. It was so much fun! Derrick got up and did his standup routine and we all laughed all night long. I cannot believe I got to do a comedy show with my two best friends from college at the college we graduated from!
A couple of side notes for my trip:
A few of our friends from college (Shelly, Amy and Dan and Amy's husband Chris.)
that work there now, came and had dinner with us and stayed for the show as well. It was also fun to get to meet their kids.
I also got to hang with Shelly and Christy, James and on top of that my friend Julie from high school! My old friend love tank was really filled this week! Honestly, I needed several more days to my friends just catch up on old stuff and new! We all had so much to share and we barely scratched the surface. It's things like that where I am thankful for Facebook and other forms of social media.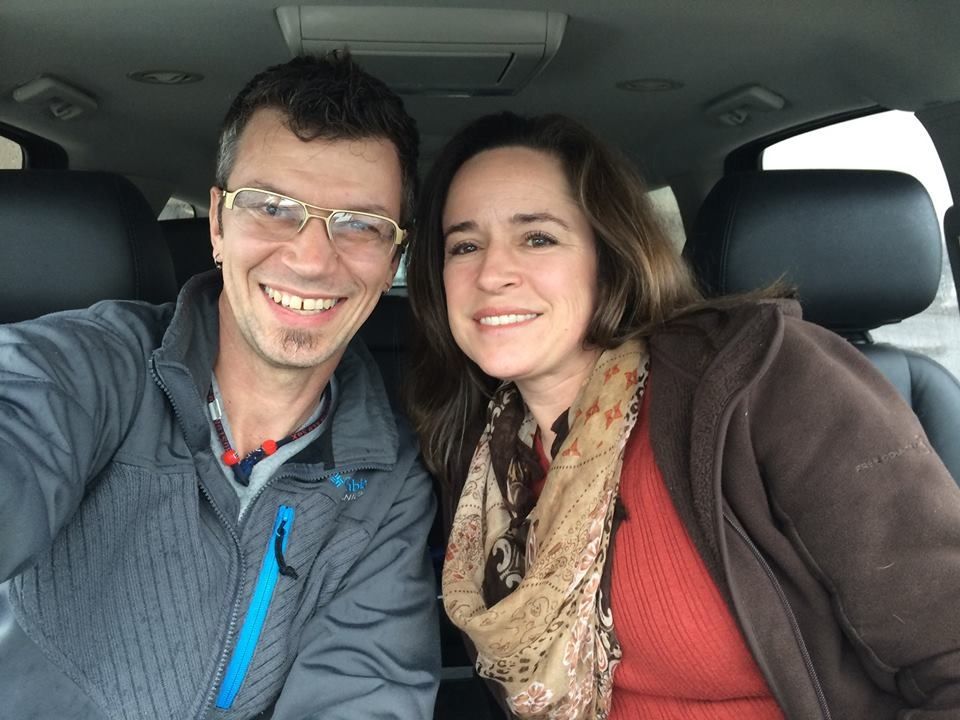 I also walked around the campus and saw all the new things that had changed. Of course, some things never change...like the gum tree!
AND
I remember walking through our campus bookstore when I was in college and seeing the "Houghton Author" section thinking, "One day I am going to have books in this section." Now I do!
Y is for Youth Worker
is the newest book on their bookshelves!!