I love firsts...
...first car
...first love
...first time my children recognized me as Pappa
...first steps
...first words
I have the first ever "gift" Kynzi gave me. No, not the poopie diaper kind of gift Jeanne-Ann tells me Haak has for me. She was collecting little rocks. She said they were great treasures. She held on to them tightly. I remember her telling me she wanted me to have her treasure. Yup. I cried. It meant so much to me. I still have it. It sits on my shelf.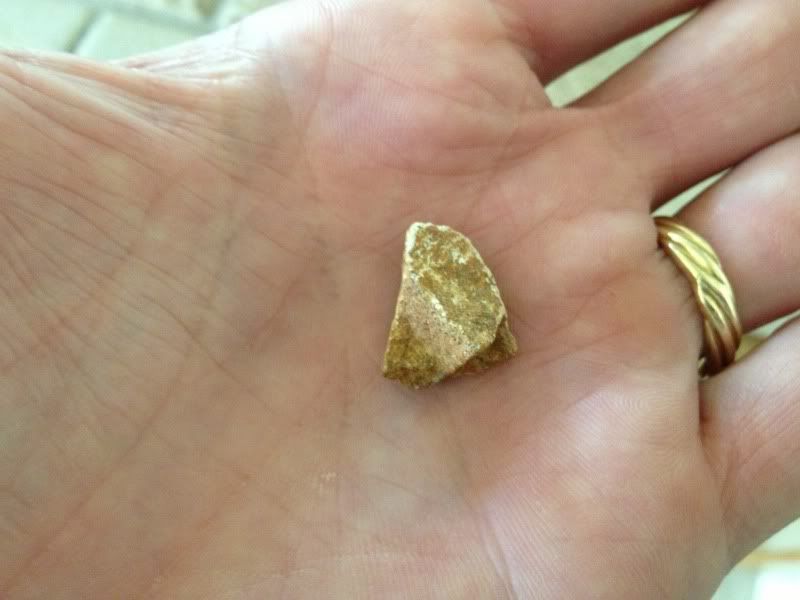 Yes, it might look like gold to you, but it's worth more than that to me.
So many firsts. I am thankful for technology that lets me record so many of these firsts. Today I was reading an
article about a bunch of first.
First email sent. First tweet sent. First cell phone call made.(you can see that one below)
What are some of your favorite firsts?