I just spent $37,435.29! I got an iPad2, a new MacBook pro for my wife, iPhones for the kids, a soft tail fat boy Harley Davidson, ground fx for my car, a new 6'5" Al Merrick surfboard,
Parrot Drone remote control,
an iPhone video projector,
iPhone pinball game
, night vision goggles, a
carstache
for my Honda, a jetpack (I am REALLY excited about this one), this crazy jacketback. Its a backpack built into the jacket. Cool, huh?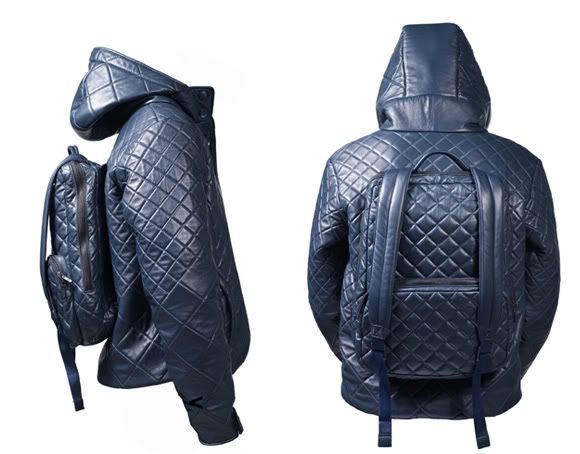 Those are just a few things on the list I got. I figured being that it I may no longer be here on earth after Saturday, I would have some fun. ;)
I don't know if you have heard, but there are people who are saying that Jesus is returning on Saturday, May 21. This guy, Henry Camping, who is an engineer, has said he figured out the math from the Bible and knows that tomorrow is that day. Many people are freaking out thinking this is true. Many people say this guy is a nut case. Here is the deal. I have read the Bible and I know the answer. You see, in the Bible, Matthew 24 to be specific, we are told a few things about the end times. 1) it tells us that the gospel, the good news about Jesus Christ, will be preached in all the world. See here:
And this gospel of the kingdom will be preached in the whole world as a testimony to all nations, and then the end will come.
That's verse 14 in chapter 24. There are way too many people groups in the world who have not heard the gospel yet.
The other major thing, and for this conversation perhaps the most obvious thing, is that in verse 36 it says this:
"No one knows about that day or hour, not even the angels in heaven, nor the Son,[f] but only the Father.No one knows about that day or hour, not even the angels in heaven, nor the Son, but only the Father.
You see, this guy is using the Bible for his math to get to the 21st, but the Bible is VERY CLEAR in saying that NO ONE knows the day or the hour.
Here is what I like about the fact that this guy has caused some crazy amount of stir in our world. I love that we are thinking about the end of our lives. Not that it's the end, but what we would do if we only had a short time left.
What would you do if you knew you only had a couple more days left on earth? Would you go out and buy a bunch of things? Would you go sky diving? Rocky mountain climbing? Go 2.7 seconds on a bu...wait a minute. Maybe Tim McGraw had it right.
A little highlight from a whole bunch of apocalyptic movies.
Eclectic Method - The Apocamix
from
Eclectic Method
on
Vimeo
.
PS. No, I did not actually buy those things, but it sure would be fun!