Yesterday I got a Facebook message from our dear friend Nancy. We met her and her husband Hubert and their 2 wonderful kids while we were staying in Ethiopia. They are really great people. We shared many meals together during our stay. Perhaps the best thing about meeting this family was the fact that their kids and our kids connected equally as well as we did. Having them there also helped lessen the blow of summer vacation without friends back home.
Nancy said they were coming to Portland for 2 days and wondered if we had time to get together. OF COURSE! We would have worked very hard to make it happen if we were already busy, but thankfully we were not. We had planned to take the kids to Bullwinkle's Family Fun Center already and then we met up with them at Bridgeport Village for dinner. Although the trip to Bullwinkle's could perhaps deserve its own post, I will refrain and just add a few pictures with comments down below.
When we finally saw them across the way we all ran over and began slinging around hugs everywhere. It was so good to see this family. I can't even tell you. They live in Vancouver, BC and we had talked about the possibilities of some summer vacation connections, but it was so good to see them before summer's arrival.
Nancy is a runner, so we ran together a few times while we were in Ethiopia and Hubert has a way about him that you just can't help but like him. I know very few outgoing people like him. Most people I come across I find that I am always initiating the "hello." Not so with Hubert. I like this guy. Kynzi and Nia
connected really well and Karston and Kai
were like peas in a pod. I know Karston grieved the most when we left the States and it was as if God said, "This is right and I know the pain that comes with doing the right thing at times, so here you go." It was beautiful. I loved seeing Karston and Kai walk with their arms around each others shoulders like solid friends do.
They were also instrumental in helping us celebrate Karston's birthday thousands of miles away from home. That was HUGE for him and for us. So today we sat around the dinner table at Claim Jumpers and just enjoyed each other. The older kids sat at their own table and the adults and littles sat at a table. We talked about transition, bonding, life now, the future, running, etc. These are good people. People I like being around. I have some great friends here in Oregon (no buts here) and it is great to be able to talk about a life we had that not many understand.
Thank you Lord for friends from all over the world.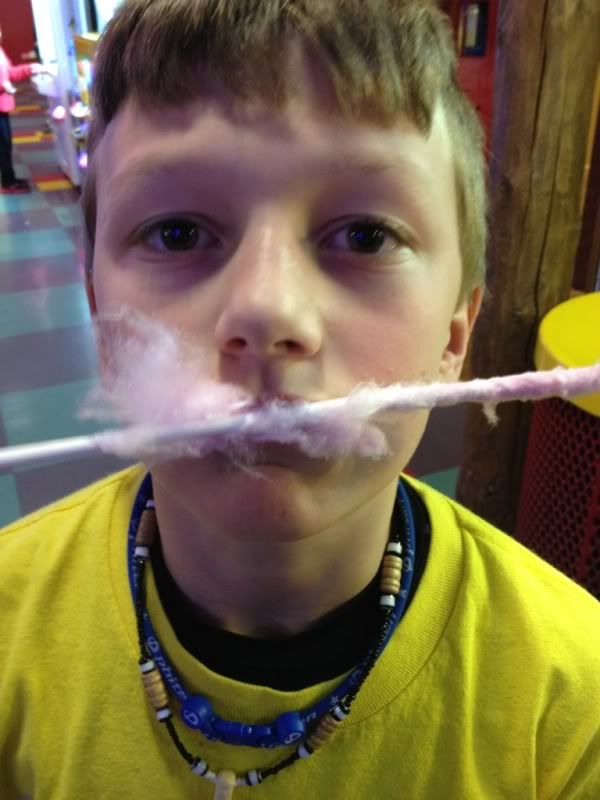 Karston enjoys some cotton candy at Bullwinkle's
There is still plenty of discussion as to who won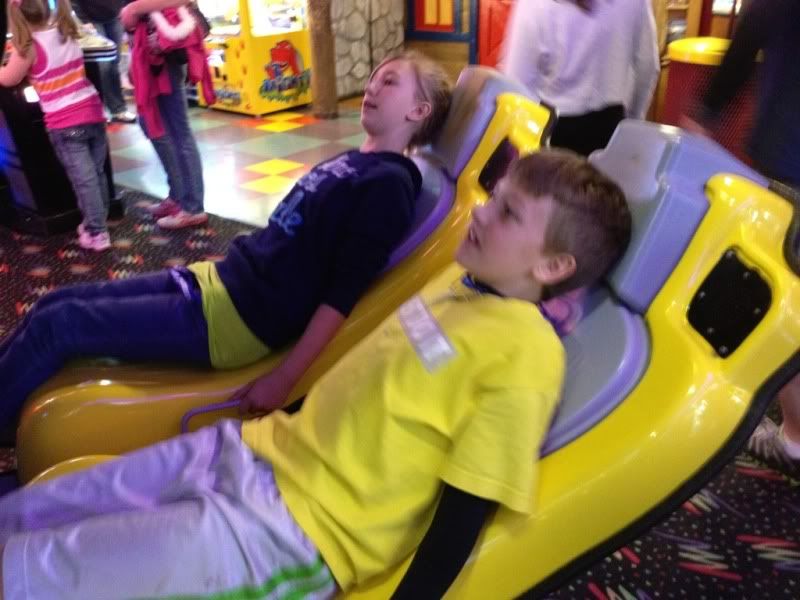 Enjoying a virtual ride that bumps and shakes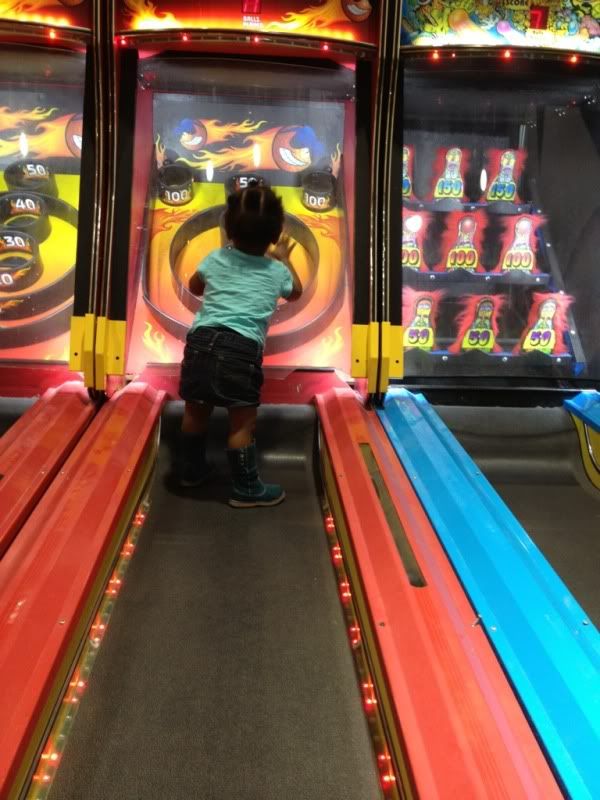 Nyah desperately wants to play skeeball
Whack-a-mole spider style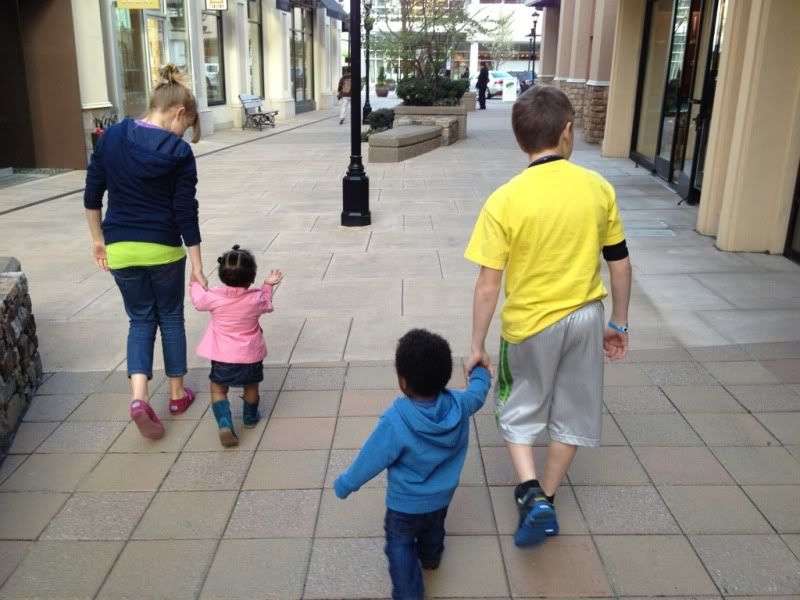 On our way to see our friends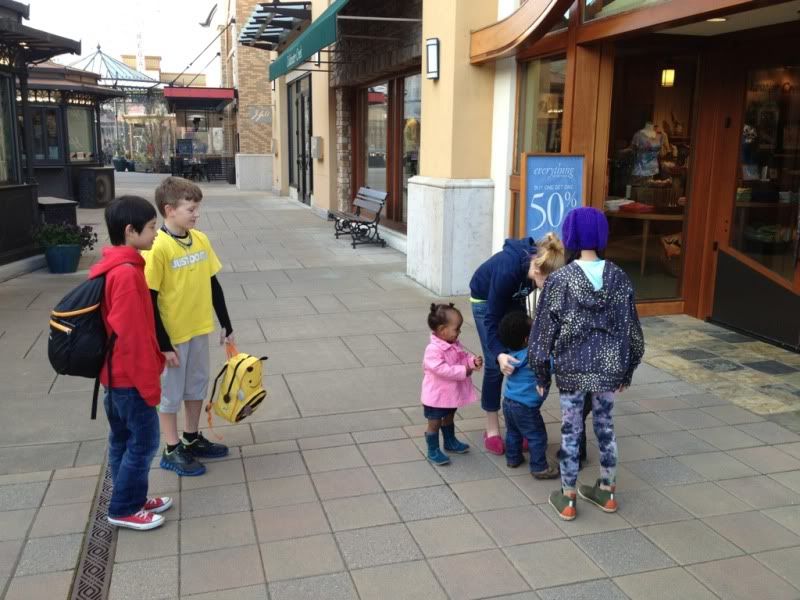 Finally the world is right again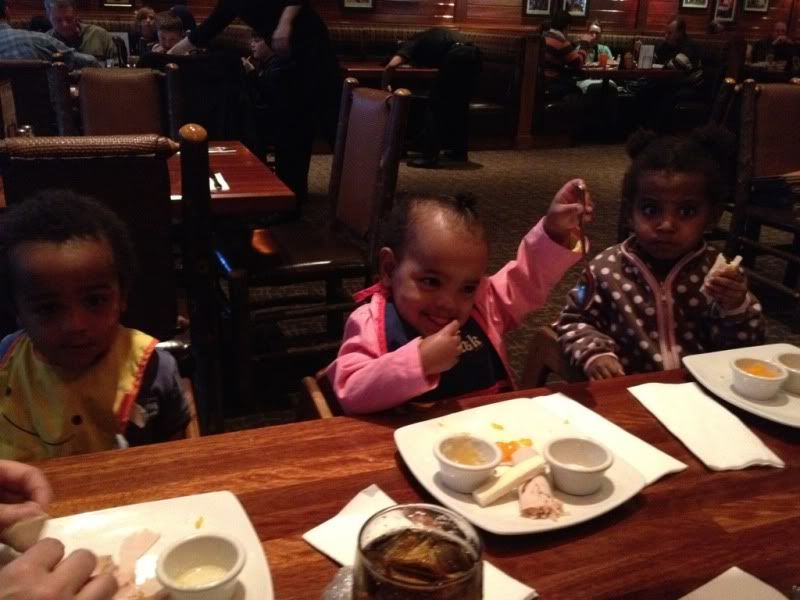 The littles keep "sharing" off each others plates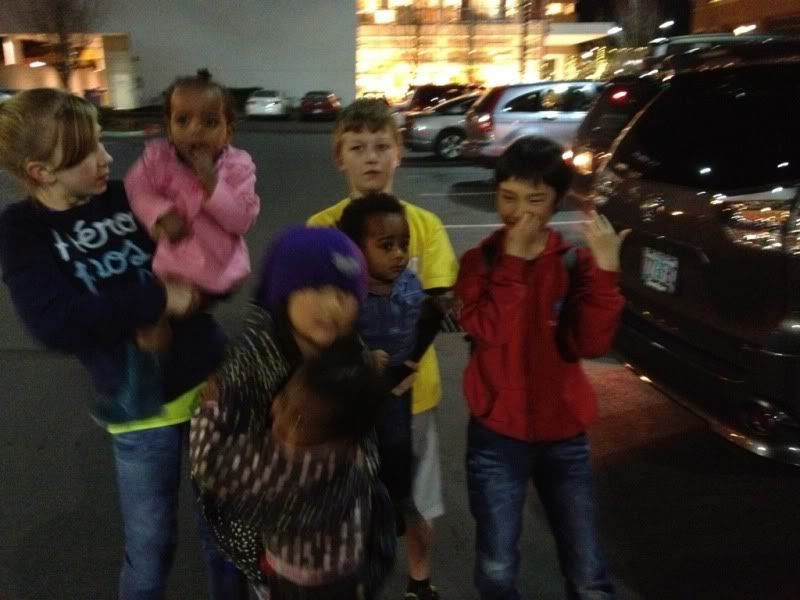 Trying to get one more shot before we left